Telegram is now among the 10 most downloaded and used apps in the world: the Russian company has informed us that, in recent years, it has also released a full-bodied update intended for all variants of its app.
The list of innovations introduced is really large. Among these are mentioned Profile videos, improved features for the People nearby option (updated to version 2.0 in mid-February), unlimited file sharing up to 2GB, mini thumbnails for the chat list and much more.
Profile video: you can now upload a video to your profile and choose a frame that will be used as a static image in chats. The videos can then be improved or customized thanks to the special integrated editor. Anyone who wants to can quickly return to photos or a new video by touching "Set as main".
Skin softness: the media editor introduces the new "skin softness" option, which helps eliminate or hide all face imperfections.
Neighbor People Improvement: The Neighbor People feature is further enhanced and now introduces the ability to view the distance from users with whom you are chatting.
Mini minature: the chat list now includes new thumbnails that allow you to view a small preview of the media content. The new thumbnails also appear in notifications and message search results.
Chat filters not contacts: a new option on Privacy and security which allows you to automatically archive and silence new chats from non-contacts. You can access these chats at any time from the folder Archive and bring them back to the main chat list in one touch.
Group Statistics: New detailed charts arrive that allow owners of large groups with over 500 members to view activity and growth statistics. Then there is a list of the most active members by the number of their messages and by the average of the characters of the messages.
Access to statistics: the minimum number of subscribers to get the channel statistics has been reduced to 500, but it is already a further reduction that will bring the number to 100.
New Music UI Player (Android Only): The Android version of Telegram gets a redesigned music player with new simplified icons and an expandable song list.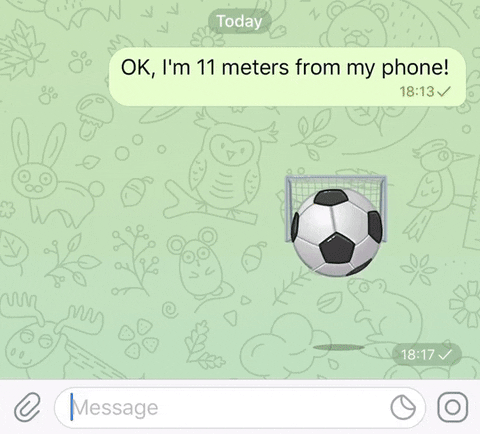 Multiple accounts on Telegram Desktop: the desktop version of Telegram allows you to stay connected to 3 accounts with different phone numbers simultaneously. The same function has been present on Android and iOS smartphones since the beginning of 2018.
Other animated emojis: the list of animated emojis expands further. Telegram specification: Be careful, one of them bites. And we are not allowed to tell you which one. If you are looking for something more interactive, try sending a single emoji in any chat to see if you can score.
File sharing: this version introduces the possibility of sharing files (media and any other type of file) up to the size of 2GB each. This is the first major file size increase introduced since 2014 (the previous limit was 1.5GB):
Telegram | Android | Google Play Store, Free
Telegram | iOS | App Store, Free
Telegram | Desktop | Free